Discover Lou Sobh Honda
We offer everything you need to keep your Honda up and running.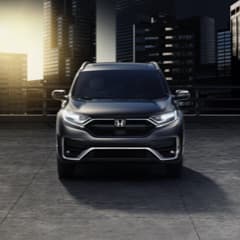 Current Offers
Discover special offers that can save you money on your next Honda vehicle.
View Offers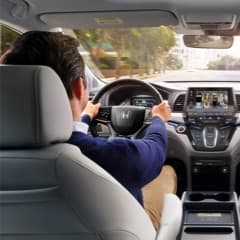 Value Your Trade
We don't just sell cars, we buy them as well. We make the selling process easy.
Appraise My Car
Our Reviews
Great experience, Justin was very attentive and helpful with my car purchase. His customer service was excellent and I would and will highly recommend him to others for their car buying needs. Lou Sobh Honda as a dealership was also very impressive, the time for the entire deal from start to finish was better than expected, over all a great experience!!!
James Nasser was very professional and helpful in helping me with leasing my car . I would highly recommend Lou Sobh Honda.
Lou Sobh is one of the few dealerships working with the Costco program. The entire process was made easy and the experience buying the car from them was positive and painless.
Great service and great customer service. It's was quick, simple and you provide a great space for work which I appreciate.
.service is good and on time. Representative explained everything clearly and was transparent with cost
Jimmy Harris let me know exactly what was causing the problem with my car and the service department completed the repair on time with no problems. Thanks!
Excellent customer service from the moment I pulled in! John Goode was so helpful and kept me updated every step of the way. Highly recommend to anyone needing a service on their vehicle. I will definitely be returning!
Service was great! John greeted me the moment I arrived and very kind. When the service was over he recapped the results from the multi-point inspection without any biased agenda.
Great and quick service. Thank you. I came in this Monday 12/27/23. Monday
Courteous service and was able to accommodate an unscheduled service. Not pushy with recommendations. Good clean waiting area.
Awesome service, car was done very quick, service advisor was very knowledgeable and friendly, thank you
Courtious and efficient service. Adhered to communicated timeline provided shuttle so I could get lunch while waiting.
In for oil change and new wiper blades. Service was fast and reliable.
I brought my 2018 Pilot in for a battery issue, oil change, and tire rotation. I didn't have an appointment, but they took me right in. Ryan Esloon is the service advisor I always work with and he is extremely professional, caring and helpful. When the service was completed, he insured that all my questions were answered.
Great customer service from both Ryan and Jake
Great job, good advice, convinced me to finance. 2nd vehicle I have bought from them.
No waiting, fast and good services, Ryan is very patient and explain all the procedure. Good job!!!
We are always very satisfied with the service we receive at Lou Sobh Honda for all of our Honda vehicles. Heather in the Service Department always does a great job!
Jim Milam (sales manager), Jose Mejia (sales), and Andrew Fabec (finance) were a dream team! They made everything seamless!! Sooooo happy with my new Honda!
Kim was helpful walking us through the car features, the Costco pricing and created a non pressure friendly environment to buy the car
There is no wait time. The service is fast.
Service was fast and cordial. I had a car wash, a plus for me.
We had such a nice experience here. Lou Sobh was our first stop in our search for a car. We weren't entirely sure what we were looking for and we really wanted to take a look at another dealership. Our salesman, James Nasser, was so nice. He didn't try to push us or make us feel guilty for not going with Lou Sobh immediately. He completely understood and we went on our way to the next dealership. After a few hours of searching, we decided to head back to Lou Sobh. Couldn't have asked for a better experience!
The service was very good. And the rep is professional who gave me useful suggestion.
Very good customer service , associate very nice and ready to help out . Took about 30 to 40 min for the service and I was out . I will recommend Lou Sobh Honda to my friends and co workers that drive Honda

Welcome to Lou Sobh Honda
Welcome to Lou Sobh Honda! We're proud to be considered one of the leading Honda dealers in Cumming and have the chance to serve all our loyal customers past, present, and future. We aim to put you in the best Honda Georgia offers when you walk through our door. As a Cumming new car dealer, our extensive selection of new Honda models promises to have something for drivers of all styles and personalities. Whether you're looking to lower your footprint by purchasing an EV or hybrid, or something with plenty of passenger or cargo space from our SUV selection, we're dedicated to watching you drive off with the vehicle you want and need.
Cumming Used Car Dealer
Looking for something more modest to suit your budget? We're also the go-to Cumming used car dealer. When you need a certified pre-owned car dealer in Cumming, it's challenging to match our expansive gallery of used vehicles. If you're looking for a like-new car, truck, or SUV at an incredible price-point that holds its value for years to come, our certified pre-owned program delivers only the best gently used options we've vetted for the utmost quality. We have options to satisfy any budget, including our under $15K section, where you're sure to find a beautiful vehicle at an extremely affordable price!
Top Service Among Honda Dealerships In Georgia
The additional benefits we deliver set us apart from other car dealers in Cummings. Tools like our payment calculator and the option to apply for financing from home afford you the highest level of convenience. Long after you drive off in your new vehicle, you'll always have the benefits of our expert technicians thanks to our service department. We only use genuine OEM parts on any vehicle in our care, ensuring maximum life and running time for your car.
Most Genuine Honda Dealer In Cumming
We hope you recognize how our passion and dedication extend throughout every department of our dealership. Compared to other Honda dealerships in Georgia, we're 110% dedicated to the customer experience. When you walk into our 47,000-square-foot showroom, you'll immediately be greeted by our energetic sales team, who can't wait to put you in the driver's seat of your brand-new vehicle. Our team consistently delivers no matter what it is you're looking for. We are proud to be the recipient of the "Best of Forsyth" People's Choice Award for 2015, which only solidifies our commitment to exceeding your expectations. As the Honda dealership in Gainesville, GA, shoppers trust, you'll be guaranteed an experience unlike any other.
Get Directions To Lou Sobh Honda