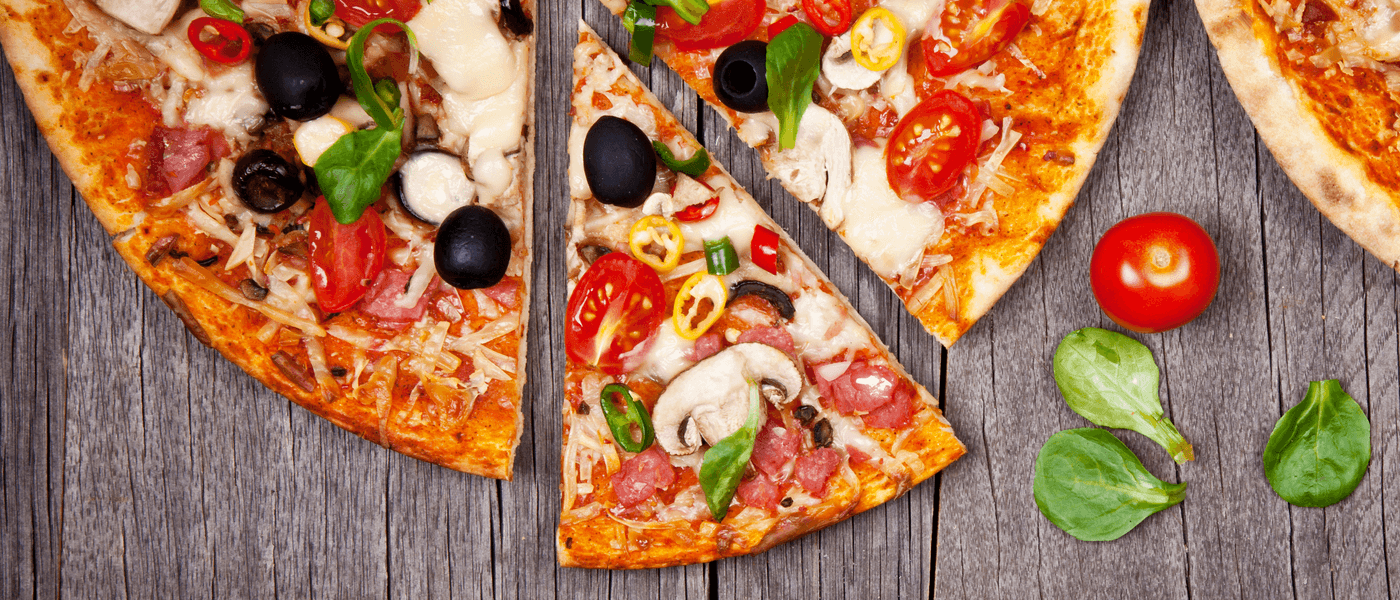 Looking for pizza delivery in Cumming, GA? You'll have quite a few pizzerias to choose from, including a number of chain pizza places. But here at Lou Sobh Honda, your Honda dealer in Cumming, we're interested in pointing out some of our own homegrown local pizza parlors that offer delivery or take-out. So if like many folks in the Alpharetta and Dawsonville area who often have a craving for some tasty pizza, check out some places near Lou Sobh Honda where you can get pizza delivered in Cumming, GA.
Luca Brasi's Pizzeria
Offering delivery through GrubHub, Doordash, and Postmates, Luca Brasi's Pizzeria also can provide curbside pickup. They specialize in authentic Chicago-style deep dish pizza, and they are now offering pizza kits to go. You choose the toppings you want and the kit includes all of the quality ingredients you need to make a delicious Luca Brasi's pizza at home.
Location: 4335 Bethelview Rd #116, Cumming, GA
Phone: 470-281-5707
Mia's Pizza & Eats
A popular spot for locals, Mia's Pizza & Eats creates some truly delicious pizza. They make their pizza dough fresh every day and use only the finest ingredients. Whether you go for special pizzas like Mia's Deluxe, the White Zombie, or the Greek Pizza we're certain that you will enjoy every bite. They also have calzones, salads, subs, and deli sandwiches on the menu.
Location: 911 Market Pl Blvd L, Cumming, GA
Phone: 770-887-8874
Five Boroughs Pizza Tavern
If just the thought of flame-fired NY style pizza has you salivating, Five Boroughs Pizza Tavern is just the place that can soothe that craving. Have them include one of their terrific salads in your delivery order and ask about their daily dessert selection. You can also order sandwiches, wings, or pasta dishes such as fettuccine alfredo.
Location: 1370 Buford Hwy #107, Cumming, GA
Phone: 470-695-4011
Annunziata's Cucina Italiano
Annunziata's Cucina Italiano serves great pizza, calzone, stromboli, salads, and subs. They also offer some choice of Italian dishes like lasagna and chicken parmigiana. Add some homemade cannoli or tiramisu to your delivery order and you'll enjoy the full-on Cucina Italiano experience.
Location: 111 W Courthouse Square, Cumming, GA
Phone: 770-887-3730
Get More Local Recommendations from Lou Sobh Honda
Whether you are searching for the best local bakeries or best gyms in Gainesville, GA, we here at Lou Sobh Honda are always happy to offer our recommendations on local activities, attractions, and more. Please feel free to reach out if you have any questions or would like more information. Remember that we are the go-to dealership for Honda service in Cumming.