What to Do After a Car Accident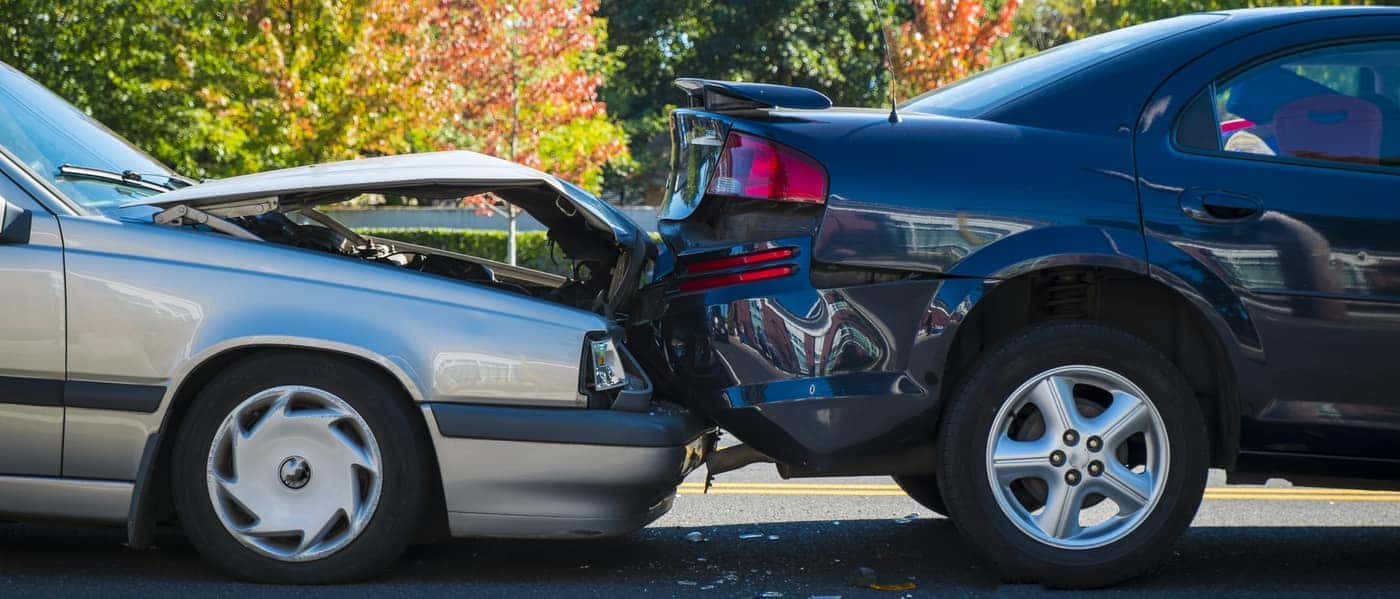 A car accident is almost always a frightening experience. Knowing what to do next can be hard, but taking the right steps is very important as it can quickly normalize the event and even make it less upsetting. Knowing the steps ahead of time makes this process even easier. Read this guide from the expert team at Lou Sobh Honda, and we'll go over what to do after a car accident, how to file a car insurance claim, and what makes car accident insurance claims different.
Minor Accidents
A minor accident can be anything from a fender-bender at an intersection in Alpharetta or someone backing into your car while parking on the street. Here are the steps for what to do after a minor car accident:
First and foremost, check to see if you or your passengers need medical attention. If so, call an ambulance right away.
If you're in stable condition, pull your vehicle over to a safe spot. You don't want to stray too far from the scene of the accident, but you also don't want to block traffic.
Call the police. Even if the other driver suggests that you don't need the police for a minor accident, you should still call. It's best to have an official report documented, and your insurance company may require it.
Exchange contact information. Exchange phone numbers, email addresses, and the insurance policy information of the other driver(s) involved. It's also important to get a photo of everyone's driver's licenses, license plate numbers, and insurance cards. If there were any witnesses to the accident, you should also ask for their contact information.
Document your vehicle's damage. Take detailed photos of the damage to both your vehicle and the other vehicle or vehicles involved. If possible, you should also get a photo of the accident scene.
Call your insurance provider. The sooner you tell them the details of the accident, the sooner the claims process can begin.
Major Accidents
If you've been in a major accident, you will probably know as they result in serious injuries or even possibly fatalities. Responding to a major accident is different from responding to a minor accident. Follow these steps instead:
Call 911 right away. If you're seriously injured, you should alert emergency personnel or have someone call on your behalf immediately. The police should come along with an ambulance to assess the scene and damage. If you need immediate medical attention and cannot document important information on your own, the police will likely have considered this. However, it's always important to follow up to ensure you have all the information you need.
Contact your insurance provider. Even if someone already filed the claim on your behalf while you were receiving medical attention, you should follow up with your insurance provider. You'll need to give them more information about the accident to ensure everyone is properly compensated.
Follow up with your physician. If you're still feeling any pain after the accident and after being treated by emergency personnel, you should visit your regular physician for additional help.
How to File a Car Insurance Claim
Filing a car accident insurance claim is fairly straightforward. The process may differ slightly from provider to provider or depending on your coverage, but once you know the basic process of how to file a car insurance claim it is practically universal. In order to file a car accident insurance claim you need to provide the following materials:
Your insurance policy number
Detailed description of how the accident occurred
Date, time, and location of the accident
All the collected contact and insurance information from other involved parties
Name of the police department involved, as well as the police report number (if applicable)
Once you have provided those materials, an insurance adjuster will evaluate your vehicle to help estimate the cost of repairs, coverage, and more. If they can't get enough information from the photos and the police, you may have to schedule a meeting with them in person so they can more closely inspect your vehicle.
Lou Sobh Honda Can Get You Back on the Road!
When you feel ready to get back on the roads of Dawsonville and Gainesville, you can rely on us here at Lou Sobh Honda! Our service center can fix your car right back up, and if your car has been totaled, you can always browse our inventory of new and used cars. Still have questions? Contact us and we'll be happy to help.
More from Lou Sobh Honda
Thanks to a 3.5L V6 engine able to deliver up to 280 hp and 262 lb-ft of torque, the 2021 Honda Ridgeline towing capacity is impressive across all models. If you're looking for a pickup truck that delivers go-anywhere capability and workhorse power alongside innovative new features, the Ridgeline definitely deserves a test drive….

Each Honda model delivers a wide range of exciting features and handy specs to make life on and off the road easier. One such feature is the trusty Honda key fob. This small device offers keyless access and other safety and convenience features. While the Honda key fob is designed to have your back, eventually,…

If you've had a chance to see the energetic new Honda CR-V on the Alpharetta streets, it's easy to understand why this model is such a popular choice among local drivers. With excellent fuel economy, advanced safety features, and endless connectivity specs, every Dawsonville drive is a breeze when you're behind the wheel of the…