10 Maintenance Things Every Driver Should Know How To Do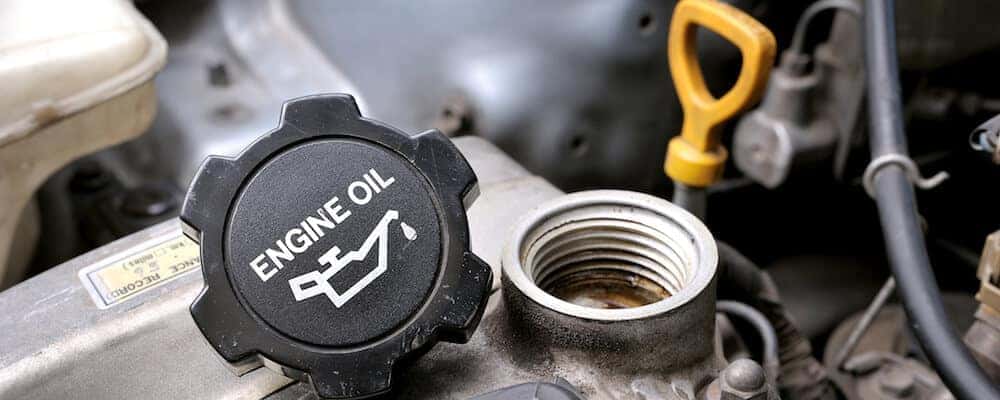 Keeping up to date on your vehicle maintenance will ensure that your Honda is always running safely at peak performance levels on the roads in and around Alpharetta. While you can rely on the Lou Sobh Honda Service Center to handle all of your routine maintenance service, there are several basic tasks that you can do yourself. We've put together a list of 10 automotive maintenance tips that can help you take care of your Honda between scheduled service visits. Check it out, and don't hesitate to contact our Service Center if you have any questions.
What You Need To Know
Review the Manual: Your Honda owner's manual has all the information you need to determine when maintenance service is required, and how to access and check fluid levels, tire pressure, etc., yourself. Being able to check everything properly will help you keep your vehicle running smoothly for years to come.
Check Your Tires: It's a good idea to purchase a tire pressure gauge, as it makes monitoring your vehicle's tire pressure easy and convenient. Use the gauge to ensure that your tires are carrying the recommended PSI. And check the tread for signs of wear at home by using a penny. Just place the penny within the tread grooves with Lincoln's head facing down. If you can see all of the head, you're due for a new set of tires.
Check the Engine Oil Level: Engine oil reduces friction, and helps prevent overheating and excessive wear in the engine. Your owner's manual will tell you where the dipstick is so you can check the oil level. Make sure to also check the color of the oil. A darker color indicates that an oil change is needed.
Check the Engine Coolant: Again, your owner's manual will show where the coolant reservoir is located. Check the reservoir to make sure the coolant level is at the recommended level.
Inspect the Engine Air Filter: The engine air filter can get clogged with debris over time and should be checked regularly. If it's clogged or dirty, it's time to replace it
Use the Right Fuel: Every Honda model has a recommended octane rating that you should take note of every time you fill it up at the gas station. Using a lower level octane fuel can cause the engine to audibly knock.
Inspect the Lights: Your headlights not only allow you to see at night, but also allow others be able to see you. Routinely check the headlights, taillights, and each light bulb inside the car, and replace any that are burned out.
Inspect the Windshield Wipers: Driving in bad weather conditions when your windshield wipers aren't working properly is hazardous to you and to others. Knowing how to check the condition of your windshield wipers and how to replace them when needed will enhance safety.
Keep Track of Maintenance: Make a point of writing down the last time your Honda an oil change, when you last changed the bulbs, or checked the coolant level. Keep track of these tasks were completed will help you better manage future routine maintenance checks and services.
Inspect the Vehicle: The owner's manual will list all of the things you should be able to identify as you inspect your vehicle. Spotting signs of leaks and flat tires can prevent more serious issues as well as more expensive repair bills.
Learn More at Lou Sobh Honda
By learning how to perform these simple checks at home you can help keep your Honda in top condition. Of course, if you need help or if your vehicle is due for a maintenance service, you can always schedule a service appointment with us at Lou Sobh Honda. Our certified technicians are standing by to help get you safely back on the road in Dawsonville or Gainesville in no time. Whether your car needs a quick oil change or tire rotation, a radiator flush, or transmission service, you can count on us. We even offer rotating service specials and coupons to make your appointment more affordable!
More from Lou Sobh Honda
Thanks to a 3.5L V6 engine able to deliver up to 280 hp and 262 lb-ft of torque, the 2021 Honda Ridgeline towing capacity is impressive across all models. If you're looking for a pickup truck that delivers go-anywhere capability and workhorse power alongside innovative new features, the Ridgeline definitely deserves a test drive….

Each Honda model delivers a wide range of exciting features and handy specs to make life on and off the road easier. One such feature is the trusty Honda key fob. This small device offers keyless access and other safety and convenience features. While the Honda key fob is designed to have your back, eventually,…

If you've had a chance to see the energetic new Honda CR-V on the Alpharetta streets, it's easy to understand why this model is such a popular choice among local drivers. With excellent fuel economy, advanced safety features, and endless connectivity specs, every Dawsonville drive is a breeze when you're behind the wheel of the…