How Often Should You Change Your Oil?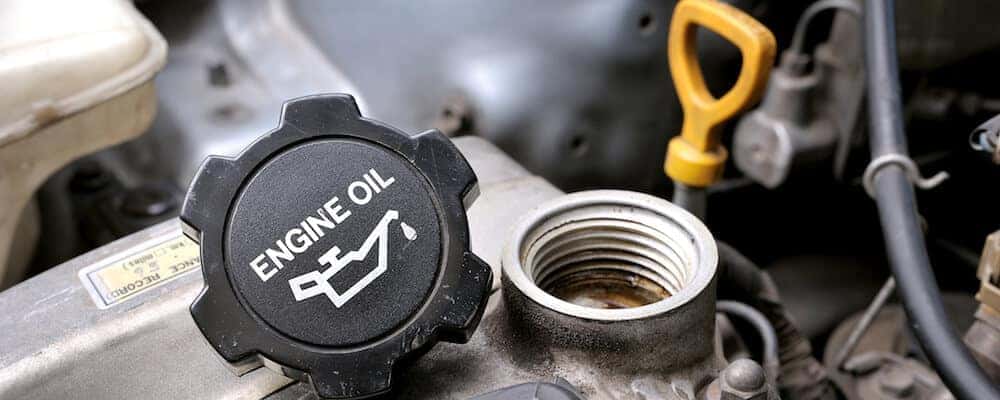 One of the best ways to maintain the health of your Honda is to keep up to date with your oil change schedule. So, how often should you change your oil? It used to be that experts recommended an oil change every 3,000 miles, but with recent advancements in oil and engine technology, most vehicles can go 7,500 to 10,000 miles between oil changes. That being said, it's always a good idea to check your owner's manual to find out the specific recommendation for your car, truck, or SUV. Learn more about how often to change your oil in this guide from the Lou Sobh Honda Service Center.
Oil Change Frequency Guidelines
While you should plan on changing your oil every 7,500-10,000 miles, there are other factors that could require you to have your oil changed more often. Driving conditions that may affect your oil change frequency include:
Off-roading
Heavy towing
Commercial use
Racing
If any of the above apply to you, check with our Service Center to find out what your oil change frequency should be.
More Oil Change Tips
Regular oil changes are essential to help you keep your Honda running smooth and safe on Dawsonville-area roads for years to come. Our service technicians have compiled a few facts and tips regarding oil changes that can help you to learn more about this important maintenance task:
You should plan on having your vehicle's oil changed at least twice a year. This is true even if you don't drive your car very much, since oil breaks down over time even if your car isn't being used.
The oil filter should be changed whenever you have your oil changed. If you are changing the oil yourself, you can find the right Honda oil filter at the Lou Sobh Honda Parts Department.
Synthetic vs. conventional oil? Check your owner's manual. Synthetic oil can cost more, but some vehicles require it.
How Often Should I Check My Oil Level?
We recommend that you check your oil level once a month. Regularly checking your oil level will help you catch any possible leaks in the oil system before they become problematic. Running the engine without the proper amount of oil can cause serious damage and result in a hefty repair bill. You should also make sure to check the color of the oil as well. If the oil is excessively dark, or if you see any small metal particles in the oil, you'll want to have our technicians take a look at it as soon as possible. Our team can teach you how to check your oil, so you can cruise with confidence in Cumming!
Get Professional Oil Change Service at Lou Sobh Honda
Is your Honda due for an oil change? Schedule service with us and we'll get the job done asap. We offer low prices on oil changes as well as service specials and coupons for a variety of the most common maintenance tasks such as tire rotations. Please feel free to contact us with any questions.
Service Specials at Lou Sobh Honda
More Service Tips From Lou Sobh Honda
Each Honda model delivers a wide range of exciting features and handy specs to make life on and off the road easier. One such feature is the trusty Honda key fob. This small device offers keyless access and other safety and convenience features. While the Honda key fob is designed to have your back, eventually,…

We've all been there. You're driving along in Alpharetta, when suddenly your check engine light illuminates. Oftentimes, you may determine that there's nothing actually wrong with your engine, yet that pesky light just won't go away. The Lou Sobh Honda service center is here for you with three ways you can successfully reset a check engine light. …

For most Honda oil changes, you can be in an out in under an hour. To get a better estimate of the wait times at our Lou Sobh Honda service center, contact us. You can also schedule a service appointment online to ensure you get back on the Alpharetta streets quickly. Schedule Service How Long Should an Oil…